Dream Partner G-spot Vibrators with Beads Ring and Clit Stimulator Take You to Dual Orgasms
---
HIGHLIGHTS
Experience the blended pleasure with clitoral tapping and beads ring sliding

.

Use with a new sliding up and down design for incredible g-spot stimulation.

 

The G-spot head delivers incredible vibrating stimulation.

The clitoral stimulator constantly taps your C-spot, bringing explosive clit bliss.

Premium silicone materials offers a luxurious and velvety-smooth feelings.

Discreet and low-noise vibrations fits perfectly for late-night pleasure.
VIDEOS
DESCRIPTION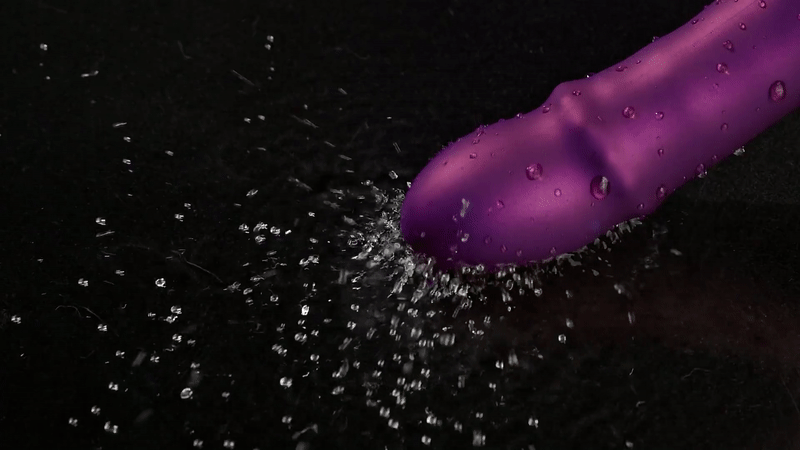 Prepare to be amazed by G-spot vibrator with its innovative bead ring sliding design - 10 Beads Ring Sliding Modes. The bead ring sliding design is strategically crafted to target the G-spot from multiple angles, ensuring thorough and pleasurable stimulation in every direction. As the beads slide and glide along the vaginal walls, you'll experience waves of pleasure that will leave you breathless.

It also have 7 Vibrating & Tapping Modes that will take you to new heights of pleasure. The clitoral stimulator is designed to provide constant tapping sensations, delivering intense and targeted stimulation to your most sensitive erogenous zone-Your C-spot. As it works its magic on your clitoris, the vibrator simultaneously stimulates your G-spot with its innovative bead ring sliding design, creating a powerful synergy that can lead to mind-blowing double orgasms.
Experience the ultimate pleasure without any distractions, thanks to the low noise operation of the Dream Partner. Immerse yourself in a world of intimate bliss, where you can fully surrender to the sensations and focus solely on your pleasure. Get ready to embark on a roller coaster of sensations, as this G-spot vibrator takes you on an exhilarating journey to dual orgasms.
Let the Dream Partner become your trusted companion, guiding you to new heights of pleasure and fulfilling your every desire. Surrender yourself to its enchanting vibrations and let it whisk you away to a world of intense pleasure and fulfillment.
Materials: Silicone+ABS 
Weights: 0.55 lb 
Special Features:  7 Vibrating Modes; 7 Taping Modes;10 Beads Ring Sliding Modes 
Size: 8.86 x 1.65 in 
Power Source: Rechargeable 
Run time: 45 Minutes 
Recharging: 120 Minutes 
Waterproof: IPX6 

Experts for 15 years
At SexShopIt, we've been experts in sexual happiness for 15 years, and we believe pleasure is easy at hand.
Level up your sex game with premium selection of innovative sex toys for every gender identity: high-tech masturbation cups, multi-functional vibrators, diverse dildos, prostate massagers, realistic butts, penis pumps...
WHY CHOOSE US
Delicately Selected
All our sex toys are selected by pleasure experts with strict quality control and product testing. With weekly new arrivals, we give what's BEST to you.
Global Reputation
From the US to Germany, UK and Japan, we've gained over 100,000 happy customers with 4/5 Trustpilot satisfaction..
Keeps Innovating
Our product team with forefront market insights continue to bring you the latest, most diverse, and most surprising sex toys. Yes, we're down to the game!
Worry-free Guarantee
We offer a 30-day money-back guarantee and a 90-day warranty of your products. Your personal data is always safe with us.